2023 SGS Annual Meeting & Conference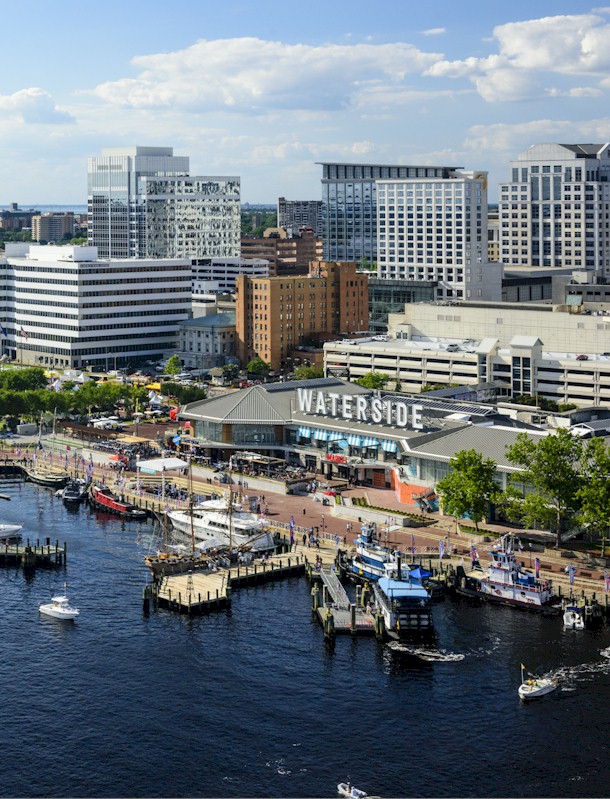 The Southern Gerontological Society's 44th Annual Meeting and Conference
Advancing Effective Solutions: The Interplay of Social Determinants of Health and Health Disparities
HILTON
Norfolk the Main
Norfolk, VA
April 11 through April 15, 2023
---
SGS Questions?
Call Amanda James ~ 866-920-4660
Email Amanda James
Last Call for 2023 Conference Registration!
In order to register for the SGS Annual Meeting & Conference, you must have a SGS account. If you are not a member of SGS or do not already have an account, you will need to create a free membership. Please visit our Membership Page for more information. SGS members receive a significant discount on their conference registration as well as many other benefits. If you have any problems creating your account or logging in to a previous account, please email Amanda James at admin@southerngerontologicalsociety.org.
---
CEUs
This program has been approved by the National Association of Social Workers, Virginia Chapter for 16.5 Category I contact hours.
This program has been pre-approved by the Commission for Case Manager Certification to provide 16.5 hours continuing education credit to Certified Case Managers (CCMs).
No additional CEUs are being pursued for this event. You will be able to sign up for virtual Certificates of Attendance at the conference for $15.
---
Pre-Conference Events

Register Now
Alzheimer's Disease and Dementia Care Seminar
April 11, 2023, 8:00 AM – 5:00 PM
With: Denise Scruggs, University of Lynchburg- Beard Center on Aging
This interactive seminar provides an overview of dementia and encourages participants to view individuals living with dementia as unique persons rather than a diagnosis. It offers non-pharmacological strategies for successfully addressing dementia behaviors such as hoarding, repetitive behaviors, paranoia, and hallucinations, sundowning, aggression, and wandering. In addition, it covers effective communication techniques, sex, and intimacy, activities, caregiver stress, staff and family relationships, end-of-life issues, pain management, depression, personal care, and more.
This class meets one of the requirements for becoming a Certified Dementia Practitioner through the National Council of Certified Dementia Practitioners. To learn more about certification and your eligibility, go to nccdp.org.
---
$120 for SGS Members - $150 for Non-Members - Valued at $195
Includes Breakfast, Lunch, and Afternoon Refreshments
Creative Wellness for Staff and Clients

Register Now
April 11, 2023, 3:00 PM – 5:00 PM
With: Ariadne Gejevski, ariadnART
Attendees will participate in a painting lesson that raises self-awareness, innate talents, personal interests, the lowering of stress levels, and the perception of one's own basic feelings, in doing something new. All in a process of striving for a personal mental and emotional state of well-being for staff and clients. Some people may participate, and others may wish to observe. This lesson and 10 more will be shared in how to plan and initiate activities in order to promote self-healing for both. As an educator of art and an art therapist, my objective has always been in introducing task-oriented projects that stress dexterity and proficiency in mastering or regaining self-sufficiency of fine motor skills. That isn't enough. It is well understood that personal well-being is just as important to staff as it is for clients. This workshop will present a unique, well tested, creative approach in dealing with personal wellness and how staff can have a successful partnership with clients when both are working on the same wellness goal and are enjoying what they are doing.
---
$25
Includes Refreshments
Walking Tour of Norfolk

Register Now
April 11, 2023, 5:30 PM – 7:30 PM
With: The Norfolk Tour Company
Join us as we take a 1.5 – 2 hour walking tour of Norfolk with an experienced tour guide leading the way. Get a snapshot of what the city has to offer and make sure you don't leave the conference without enjoying the host city!
---
UMB/UMBC & Sigma Phi Omega Reception

Register Now
April 13, 2023, 6:00 PM – 7:30 PM
With: UMB/UMBC & Sigma Phi Omega
Excited to see everyone at SGS. Please join us for drinks, tasty treats, and networking with fellow gerontologists.
The first 30 students to register will receive a free drink ticket. A cash bar will available. Please plan to bring an ID.
---
It's free! Please pre-register to help us plan for refreshments.
Sigma Phi Omega Member Business & Awards Meeting

Register Now
April 14, 2023, 12:00 PM – 1:00 PM
With: Sigma Phi Omega
This is a free event but pre-registration is required.
---
From The SGS President
The Southern Gerontological Society's 44th annual regional aging conference will be held at the beautiful Norfolk The Main in Downtown Norfolk, Virginia. Hilton at The Main sits along the waterfront and is a close walk to cultural attractions, shopping, and dining. Our theme is Advancing Effective Solutions: The Interplay of Social Determinants of Health and Health Disparities.
As president of the Southern Gerontological Society, I would like to extend an invitation to you to attend and contribute to our meeting being held on April 11-15, 2023.
This beautiful setting offers all sorts of history, fun, and family-friendly activities. We encourage you to bring your family members and extend your stay before or after the conference to get the most out of the location. Downtown Norfolk offers cruises and boat rides, museums and public art, and independent, chef-inspired restaurants. It is an easily walkable city with trails and a light rail. The Selden Market is a one-of-a-kind experience with a rotating lineup of inspired shops.
The focus of our 44th Annual Meeting and Conference, the Interplay of Social Determinants of Health and Health Disparities, takes a life-course perspective approach to address a vast range of factors that influence health disparities. While genetics and timely and quality health care play a part in health outcomes, social, environmental, and behavioral factors play a larger role in determining health outcomes. The vision statement for Healthy People 2030 is one in which all people can achieve their full potential for health and well-being across the lifespan. Overarching goals include eliminating health disparities and attaining health literacy, two lofty goals directly impacted by the distribution of wealth, power, and resources. There is a history of social exclusion in the U.S. where marginalized groups experience differential health outcomes and access to health.
This year, we are focusing on interventions targeting priority populations for health disparities research that can lead to practice change, improve population health, and lead to better health equity. Solid social networks are protective for health; they provide a system of concrete resources that are helpful for health care utilization. By addressing the fundamental "causes of the causes" of good and ill health, the Social Determinants of Health approach has the potential to remove some of the fundamental barriers that impact health and address some of the most intractable health issues that are closely associated with dimensions of inequity.
Similar to previous years, we are organizing the conference into six domains. We organized themes to drive session creation in ways that ensure that researchers, practitioners, policy advocates, and older adult consumers create linkages in terms of networks, sharing ideas to forward the agenda of reducing inequalities and improving older adult quality of life. The DOMAINS are (1) Age-related Health and Wellness, (2) Environment & Location: The Power of Place, (3) Diversity Topics in Aging Communities, (4) Caregiving, Care Support, and Care Partnerships, (5) Gerontological Education and Professional Development, and (6) Advocacy for or by Older Adults.
We hope you will join us and share your important work at the Norfolk 2023 meeting. We welcome everyone who wants to network with and learn from others in the aging field who are facing similar issues, and who want to serve a diverse population of older adults.
Sincerely,
Bert Waters, Ph.D., FSGS
President, SGS (2022-2024)
---
Top Reasons To Attend in 2023
NETWORKING: An opportunity to interact with professionals from all fields of aging.
PROGRAMMING: Attendees select from numerous continuing education and professional development presentations, networking opportunities, and other activities.
VALUE: Each full conference day includes a minimum of two meals, plus snacks, making the conference affordable to attend.
VENUE: Hilton Norfolk The Main is Downtown Norfolk's newest upscale hotel, dining, and meeting destination. Walk to cultural attractions, trendy shopping and dining by the Elizabeth River.
LOCATION: Norfolk is a city on the water, but never watered down. Built on character, by characters, Norfolk is a melting pot of people, cultures, and ideas.
---