Current State Ambassadors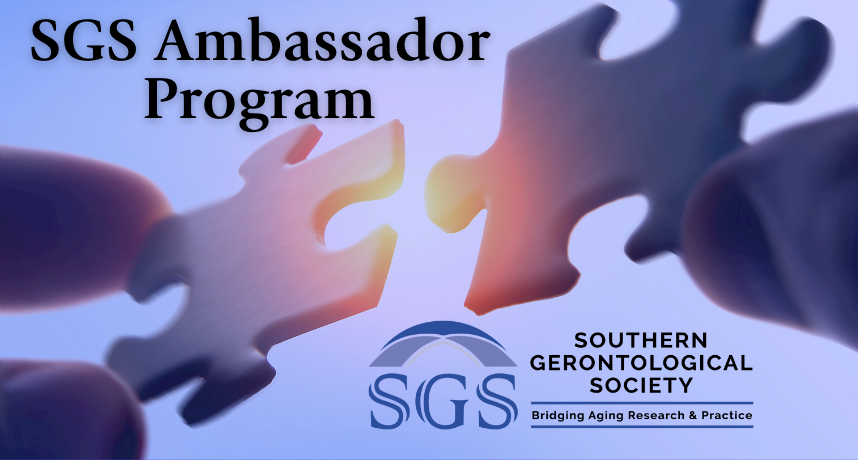 North Carolina
Meredith Troutman-Jordan, PhD, RN, PMHCNS-BC, FGSA
Associate Professor, School of Nursing and Gerontology Program
University of North Carolina Charlotte
Email: MeredithTroutman@uncc.edu
Phone: (704) 687-7973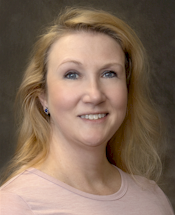 ---
SGS State Ambassadors
---
If you would like to represent your state and be listed on this page please read more below and apply.
---
ROLE
Southern Gerontological Society (SGS) State Ambassadors serve as local contacts and liaisons between SGS and academics, practitioners, and students within each of its 14 states, and are instrumental in the overall success of SGS by extending its relevance and visibility in each state.
MISSION
The mission of SGS State Ambassadors is to create a reciprocal relationship which increases SGS awareness, membership, and participation among practitioners, academics, and students in the Ambassador's state while also providing support and additional opportunities for the Ambassador.
STRUCTURE
If a state organization exists whose membership is similar in scope to SGS, the SGS Membership Committee will extend an invitation for that organization to appoint a SGS State Ambassadors with the goal of collaboration amongst both organizations. If the state organization declines, the SGS Membership Committee will appoint 1-2 Ambassadors from interested members in that state.
In states where no such organization exists, the SGS Membership Committee will appoint 1-2 Ambassadors from interested members in that state. SGS will provide guidance to assist in creating a space for those interested in gerontology in that state to network in the absence of a statewide organization.
State Ambassadors commit to serve for two (2) years and may extend their service at the discretion of the Membership Committee.
The SGS Membership Committee will work to develop 2 new states per year.
BENEFITS
If the Ambassador is located within a partnering organization, SGS and the partnering organization will swap organizational memberships at no cost to either organization.
SGS will offer a free conference registration to Ambassadors.
SGS will budget funds to support projects of the Ambassadors as long as those funds help increase the exposure of SGS within the state. Funds will vary based on the SGS budget.
SGS will provide logistical and in-kind support for partnership projects when possible.
Ambassadors will have the opportunity to gain leadership experience and development opportunities.
Ambassadors will be recognized as a leader within their state through promotion by SGS on social media, website, and other forms of communication.
When planning locations for future conferences, states with an active Ambassador program will receive preference.
RESPONSIBILITIES
Become familiar with the Southern Gerontological Society, its membership benefits, volunteer and leadership opportunities, and other resources
Join the SGS Membership Committee and will attend meetings when available.
Build SGS awareness, membership, and reciprocal relationships by attending local and regional aging meetings, conferences, and presentations in their state
Encourage submission of articles to SGS-related professional gerontological publications:
- Journal of Applied Gerontology (JAG)
- Gerontology and Geriatric Medicine (GGM)
- SGS Communications
Attend and promote attendance and participation in SGS Annual Meetings
Initiate and coordinate local SGS initiatives and activities appropriate to their state
---
---