SGS Leadership
The Southern Gerontological Society is a network of the South's most respected gerontology professionals. Southern Gerontological Society (SGS) members are educators, aging network personnel, researchers, health professionals, and policy makers. SGS provides the bridge between research and practice, translating and applying knowledge in the field of aging.
The Area to be served by this Society includes, but is not limited to, Alabama, Arkansas, Florida, Georgia, Kentucky, Louisiana, Maryland, Mississippi, North Carolina, South Carolina, Tennessee, Virginia, Washington, D.C., West Virginia, and Texas.
SGS Leadership Position Nominations Are Closed
Please check back in late 2023/early 2024.
---
Amanda James
SGS Executive Director
Ms. James has been the Executive Director for the Georgia Gerontology Society (GGS) since 2016. She holds a Masters Degree is in Public Administration with a Non-Profit emphasis, which she attained from Georgia Southern University. Prior to her position as GGS, Amanda worked as a Forensic Special Initiatives Unit Program Coordinator with the Georgia Department of Human Services. Ms. James lives in Stone Mountain, Georgia. We are so delighted to welcome Amanda to our team and are absolutely certain that SGS will be in exceptionally good hands and we transition to her leadership.
Amanda is here to be of assistance to you. Should you need help with any facet or function of SGS, she may be reached at:
admin@southerngerontologicalsociety.org
(866) 920-4660
PO Box 80786, Conyers, GA 30013
---
Leland "Bert" Waters, Ph.D.
SGS President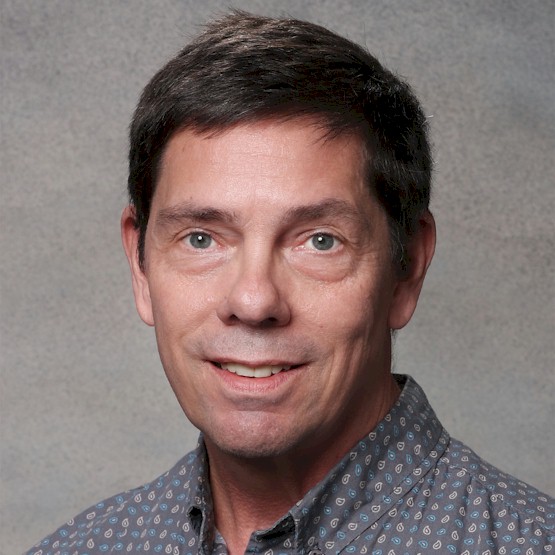 Dr. Waters is the Associate Director of the Virginia Center on Aging and is Director of the Virginia Geriatric Education Center, a consortium of five Virginia universities. He is the Principal Investigator for Virginia's Geriatrics Workforce Enhancement Program (GWEP). He serves as Administrator for the statewide Geriatric Training and Education initiative at the Virginia Center on Aging. He is also the Co-Principal Investigator for the Virginia Long-Term Care Facility Network, a project funded by the Virginia Department of Health to establish a peer clinician network and associated website of free information which will establish a monthly forum through which clinical issues in long-term care medicine can be discussed among peers.
Dr. Waters' recent research interests include geriatric workforce development, social determinants of health, and long-term care. Dr. Waters has served on numerous Boards and Executive Committees over the years in the public and nonprofit sectors. He has contributed in a leadership role for several regional and statewide aging advocacy coalitions. He currently serves as President of the Southern Gerontological Society, and Treasurer and Executive Committee Member for the National Association for Geriatric Education. Dr. Waters received a Ph.D. in Health Related Sciences at VCU's College of Health Professions with an emphasis in Gerontology. He has an Affiliate Appointment in the Department of Gerontology and has a BS in Economics and an MS in Gerontology with a concentration in Public Administration.
---
Dr. Ethlyn McQueen-Gibson, DNP, MSN, RN-BC
SGS President-Elect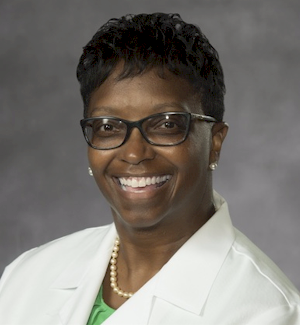 Dr. McQueen-Gibson currently serves as an Adjunct Associate Professor in the Department of Internal Medicine, Division of Geriatric Medicine and Inaugural Research Scholar at Eastern Virginia Medical School in Norfolk, VA focusing on Alzheimer's research and serving as part of a multidisciplinary team conducting community-engaged research with a focus on health disparities and COVID-19. From August 2019 until January 2023, she served as an associate professor at Hampton University's School of Nursing and Inaugural Director for the Center for Gerontology Excellence and Minority Aging.
She holds a Doctor of Nursing Practice degree from Ursuline College Breen School of Nursing in Cleveland, OH, a Master of Science degree in Nursing from the Medical College of Georgia in Augusta, GA, and a Bachelor of Science degree in Nursing from Ursuline College Breen School of Nursing. She holds the distinction as a Fellow in Applied Gerontology conferred by the Southern Gerontological Society.
She has practiced nursing for over 40 years to include clinical and administrative positions and is a veteran having served as a commissioned officer in the U.S. Army Nurse Corps on active and reserve duty.
Her NIH clinical research (co-investigator) addresses brain functioning (R01) "The Black American United Memory and Aging Project (BA-UMAP): An examination of cognitive decline in midlife and older Black adults using remote cognitive assessments. She also serves as co-PI with colleagues from EVMS addressing early Alzheimer's Disease interventions in diverse and vulnerable populations through the "AHEAD 345 Study." Additional, NIH-funded clinical research (R37) focuses on COVID-19 testing and vaccination messaging, addressing residents' of color's mistrust of public health messaging, within nine public housing in Southern Virginia.
Dr. Gibson has the following Virginia gubernatorial appointment to the Commonwealth Health Research Board and completed service to the Virginia Board of Nursing from 2017-2021. She is the immediate past Chair of the Board for the American Heart Association of Hampton Road, VA and now the Leadership Development Chair. Additional board appointments: Peninsula Agency on Aging and the Southern Gerontological Society (President-Elect). She is an active life member of American Nurses Association, National Black Nurses Association, NAACP, National Urban League, Alpha Kappa Alpha Sorority, Inc. and the Links Incorporated.
In February 2022, she was recognized by the Virginia Center for Inclusive Communities with the Humanitarian of the Year Award for her work in the community during the historic COVID-19 pandemic. Starting in December 2020 and continuing through December 2021, she coordinated administration of over 5000 vaccinations in Greater Hampton Roads, VA community in collaboration with fellow community colleges, faith-based organizations, municipalities, state health departments and health systems. Recently, awarded in January 2023 by the Hampton Roads Community Action Coalition (HRCAP), with the "Community Builders 2023 of the Year Award" for outstanding contributions in community engagement and received letters of recognition by Senators Mark Warner & Tim Kaine.
---
Kyle Bower, Ph.D.
SGS Secretary
Kyle Bower is a professionally certified ATLAS.ti trainer and evaluation specialist. Her skillset informs her methodology that spans interdisciplinary backgrounds. Skilled in qualitative research design and methodology, her research focuses on resilience and wellbeing among marginalized older adult populations. She is currently employed as a Postdoctoral Research Associate in the Impact Evaluation Unit at the University of Georgia.
Prior to taking office as interim SGS Secretary in 2019, Kyle Bower has served SGS in numerous capacities and on many of SGS's committees. Dr. Bower's participation has included work on the 2019 SGS Student Cookbook and T-Shirt Fundraiser, the SGS Student Committee, The SGS Awards Committee, and on the ongoing Research and Service Priorities initiative. Kyle has shown an incredible amount of support and enthusiasm in her service to SGS.
---
Sandi Lane, Ph.D.
SGS Treasurer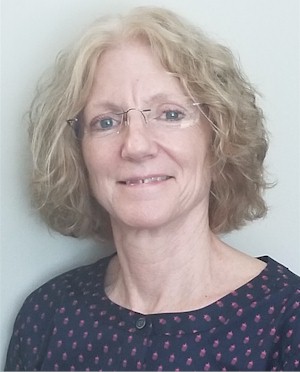 Dr. Lane is an Associate Professor, MHA Program Director, an ACHE Fellow, and a licensed nursing home administrator. Her operational experience includes acute care, long-term care, and ancillary services. She is an active member of the Southern Gerontological Society and reviewer for the National Association of Long-Term Care Administrator Boards. Dr. Lane has published in Health Care Management and Review, the Gerontologist, Natural Hazards, International Journal of Disaster and Risk Reduction, Journal of Applied Gerontology, and Science of the Total Environment. Her interests' center around the impact of policy, health system structure, management processes, and financing on quality of care for older adults.
---
SGS Treasurer-Elect
Open Position
---
Debra Dobbs, Ph.D.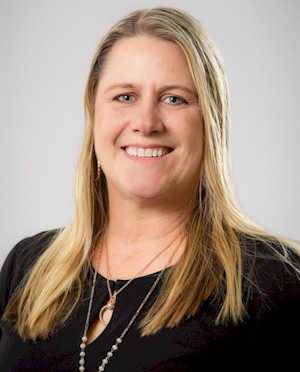 University of South Florida
Dr. Dobbs is an Associate Professor in the School of Aging Studies and the Academic Director of the Center for Hospice, Palliative Care and End-of-Life Studies at the University of South Florida. She previously served as the Associate Editor of Gerontology and Geriatric Medicine (GGM). She serves as Vice Chair of Gerontological Society of America, Social Research, Policy and Practice Section. Dr. Dobbs has research interests in palliative, hospice and end-of-life care, and palliative care education in assisted living with a specific focus on providers of persons living with dementia. Dr. Dobbs is also involved in disaster preparedness research and music and mindfulness studies in assisted living and other community-based settings for persons living with dementia and their caregivers.
---
Morgan Alexander
SGS Student Representative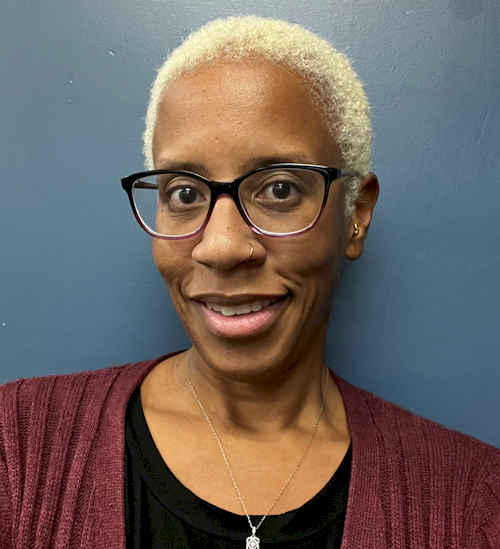 Virginia Commonwealth University
Morgan Alexander is currently enrolled in the Master of Science in Gerontology program with Virginia Commonwealth University. She graduated with her Bachelor of Science in Psychology and her Master of Social Work in 2008. Since then, she's worked in the healthcare field serving the aging population in outpatient hemodialysis clinics, hospitals, and hospice work. Morgan's goals are to emphasize the importance of narrative gerontology in patient-centered care while utilizing reflective social work practices in aging adults.
---
Morgan Alexander, LMSW
SGS Student Representative-Elect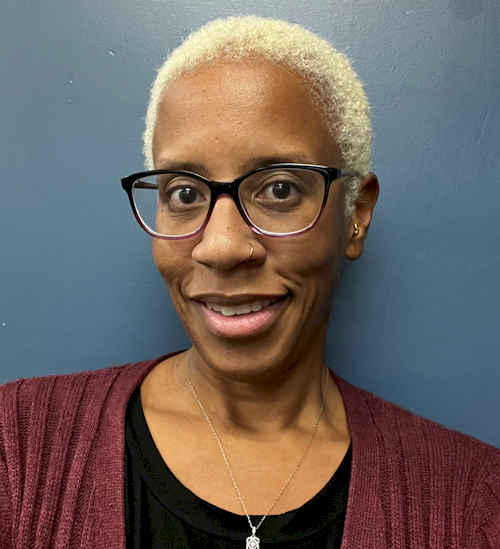 Virginia Commonwealth University
Morgan Alexander is currently enrolled in the Master of Science in Gerontology program with Virginia Commonwealth University. She graduated with her Bachelor of Science in Psychology and her Master of Social Work in 2008. Since then, she's worked in the healthcare field serving the aging population in outpatient hemodialysis clinics, hospitals, and hospice work. Morgan's goals are to emphasize the importance of narrative gerontology in patient-centered care while utilizing reflective social work practices in aging adults.
---
Graham Rowles & Jodi Teitelman
SGS Co-Encore Representatives to the Board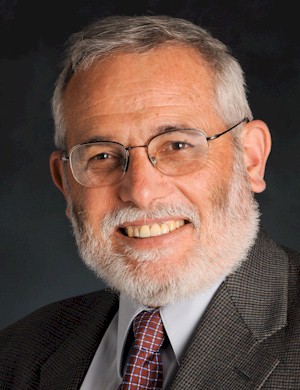 Dr. Graham D. Rowles is Professor Emeritus at the University of Kentucky. He received his Ph.D. in Geography from Clark University in 1976 and has held faculty appointments at West Virginia University and the University of Kentucky where he was founding director of the Graduate Center for Gerontology. His research focuses on the lived experience of aging and the meaning of place in different contexts. He has conducted in-depth ethnographic research with elderly populations in urban (inner city), rural (Appalachian), and nursing facility environments. His applied research has included leadership of the Kentucky Elder Readiness Initiative (KERI), a statewide project to explore the implications for communities of the aging of the Baby Boom cohort. His publications include Prisoners of Space? Exploring the Environmental Experience of Older Adults, seven co-edited volumes, and more than 100 book chapters and articles. A past President of the Southern Gerontological Society and the Association for Gerontology in Higher Education, he is a Fellow of the Gerontological Society of America and the Association for Gerontology in Higher Education. He serves on the editorial boards of the Journal of Applied Gerontology and the Journal of Aging and Environment.
---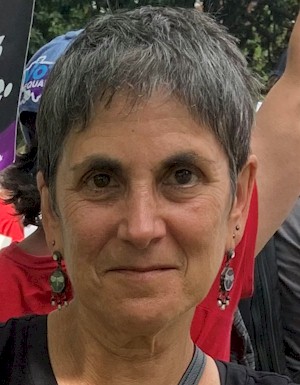 Jodi Teitelman is currently a retired Professor Emerita of the Departments of Occupational Therapy and Gerontology at Virginia Commonwealth University (VCU), Richmond, VA. Since 2020, she has served as a Plenary Member of the Geriatric Workforce Education and Preparation project at VCU's Virginia Center on Aging/Geriatric Education Center. Prior to these positions, she worked on a contract basis with the (then-named) Virginia Department for the Aging and Virginia Department of Human Services. Jodi earned her doctorate in psychology and a post-baccalaureate Certificate from Aging studies at VCU in 1985. Since that time, her research and service interests have been focused on family caregivers of persons with dementia, including 10 years as an Alzheimer's Association Board Member and support group co-facilitator. She has been an active and engaged member of SGS since the early 1980's, presenting regularly at the annual conference and receiving a Gerontologists Rooted in the South (GRITS) award in 2020.
---
Althea Taylor Jones, Ph.D.
SGS Past President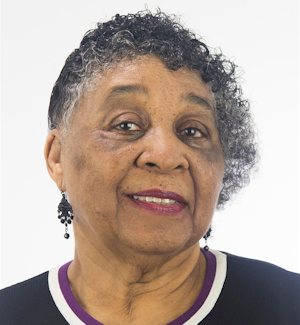 Dr. Taylor Jones holds a BA degree in Therapeutic Recreation from TN State University, Nashville, TN and a MA degree in Rehabilitation Psychology and Counselor Education from Appalachian State University, Boone, NC. She completed her PhD degree in Human Development and Family Studies, and a Graduate Certificate in Gerontology from Virginia Polytechnic Institute and State University (VA Tech), Blacksburg, VA in 1998. She retired in 2009 after serving as Director of University Counseling Services, Professor and Gerontology Program Administrator at Winston-Salem State University, Winston-Salem, NC.
Her gerontological emphases encompasses the development and facilitation of workshops, seminars, conferences, lectures, forums, and keynote addresses on the local, state, regional, national and international levels. She is involved with the North Carolina Senior Tar Heel Legislature – Forsyth County Alternate and Delegate (2006-Present); Chairman of the Health/Wellness/Prevention/Quality-of-Life Committee (2011-2015); Speaker Pro Tempore (2013-2015); Speaker (2015-2017) and current Chairman of the Advocacy Committee (2017-2021). She has served with AARP in various capacities since 2002 - (Volunteer, North Carolina Executive Council, Forsyth Chapter Officer and Mentor, Legislative Advocate and Triad Leadership Team).
Dr. Taylor Jones has been recognized with numerous awards, including the NC Governor's Award; the NWOA City/Community Leadership Award; SGS's Rhoda Jennings Older Advocate Award; and the AARP North Carolina's 2018 Andrus Award. She has been actively engaged with SGS's Development Committee over the past 4 years and served as Co-Chair 2019-2021.
---
SGS Full Leadership Listing
To view or download the full listing of current Southern Gerontological Society officers, directors, and committees, please click on the Download button.
[PDF] – Last revised August 28, 2023
---
SGS Past Presidents
View the Southern Gerontological Society past presidents page.
---