Meet Our Leadership Team
The Southern Gerontological Society is a network of the South's most respected gerontology professionals. Southern Gerontological Society (SGS) members are educators, aging network personnel, researchers, health professionals, and policy makers. SGS provides the bridge between research and practice, translating and applying knowledge in the field of aging.
The Area to be served by this Society includes, but is not limited to, Alabama, Arkansas, Florida, Georgia, Kentucky, Louisiana, Maryland, Mississippi, North Carolina, South Carolina, Tennessee, Virginia, Washington, D.C., West Virginia, and Texas.
---
Amanda James
SGS Executive Director
Ms. James has been the Executive Director for the Georgia Gerontology Society (GGS) since 2016. She holds a Masters Degree is in Public Administration with a Non-Profit emphasis, which she attained from Georgia Southern University. Prior to her position as GGS, Amanda worked as a Forensic Special Initiatives Unit Program Coordinator with the Georgia Department of Human Services. Ms. James lives in Stone Mountain, Georgia. We are so delighted to welcome Amanda to our team and are absolutely certain that SGS will be in exceptionally good hands and we transition to her leadership.
Amanda is here to be of assistance to you. Should you need help with any facet or function of SGS, she may be reached at:
admin@southerngerontologicalsociety.org
(866) 920-4660
PO Box 80786, Conyers, GA 30013
---
Althea Taylor Jones, Ph.D.
SGS President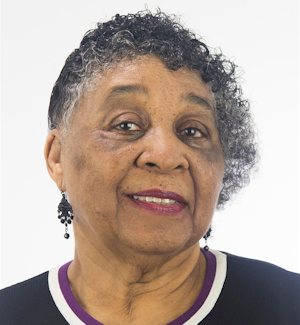 Dr. Taylor Jones holds a BA degree in Therapeutic Recreation from TN State University, Nashville, TN and a MA degree in Rehabilitation Psychology and Counselor Education from Appalachian State University, Boone, NC. She completed her PhD degree in Human Development and Family Studies, and a Graduate Certificate in Gerontology from Virginia Polytechnic Institute and State University (VA Tech), Blacksburg, VA in 1998. She retired in 2009 after serving as Director of University Counseling Services, Professor and Gerontology Program Administrator at Winston-Salem State University, Winston-Salem, NC.
Her gerontological emphases encompasses the development and facilitation of workshops, seminars, conferences, lectures, forums, and keynote addresses on the local, state, regional, national and international levels. She is involved with the North Carolina Senior Tar Heel Legislature – Forsyth County Alternate and Delegate (2006-Present); Chairman of the Health/Wellness/Prevention/Quality-of-Life Committee (2011-2015); Speaker Pro Tempore (2013-2015); Speaker (2015-2017) and current Chairman of the Advocacy Committee (2017-2021). She has served with AARP in various capacities since 2002 - (Volunteer, North Carolina Executive Council, Forsyth Chapter Officer and Mentor, Legislative Advocate and Triad Leadership Team).
Dr. Taylor Jones has been recognized with numerous awards, including the NC Governor's Award; the NWOA City/Community Leadership Award; SGS's Rhoda Jennings Older Advocate Award; and the AARP North Carolina's 2018 Andrus Award. She has been actively engaged with SGS's Development Committee over the past 4 years and served as Co-Chair 2019-2021.
---
Leland "Bert" Waters, Ph.D.
SGS President-Elect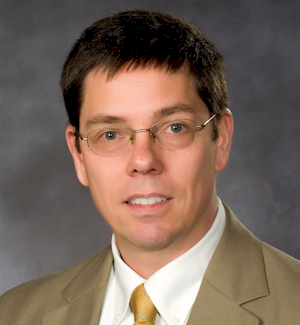 Dr. Waters serves as Associate Director for the Virginia Center on Aging and the Virginia Geriatric Education Center's Geriatrics Workforce Enhancement Program (GWEP). Dr. Waters is the Principal Investigator for the VCU Nursing Home ECHO COVID Action Network, an award from the CARES Act Provider Relief Fund. He serves as Administrator for the statewide Geriatric Training and Education initiative at the Virginia Center on Aging. He also serves as a preceptor on the Web-Based Capstone Case in Geriatrics, Simulation Based Interprofessional Team Training, for the VCU School of Medicine, and supervises the School of Medicine's Senior Mentoring Program.
Dr. Waters' research interests include geriatric workforce development, health promotion, culture change in long-term-care, and evaluating interventions concerning abuse in later life. Dr. Waters has served on numerous Boards and Executive Committees over the years in the public and nonprofit sectors. He recently served as Treasurer on the Executive Committee for the Southern Gerontological Society. He has contributed in a leadership role for several regional and statewide aging advocacy coalitions. He currently serves as Treasurer and Executive Committee Member for the National Association for Geriatric Education, and is past Treasurer for the Association for Gerontology in Higher Education. Dr. Waters received a PhD in Health Related Sciences at VCU's College of Health Professions with an emphasis in Gerontology. He has an Appointment in the VCU Department of Gerontology, and has a BS in Economics, and a MS in Gerontology with a concentration in Public Administration.
---
Kyle Bower, Ph.D.
SGS Secretary
Kyle Bower is a professionally certified ATLAS.ti trainer and evaluation specialist. Her skillset informs her methodology that spans interdisciplinary backgrounds. Skilled in qualitative research design and methodology, her research focuses on resilience and wellbeing among marginalized older adult populations. She is currently employed as a Postdoctoral Research Associate in the Impact Evaluation Unit at the University of Georgia.
Prior to taking office as interim SGS Secretary in 2019, Kyle Bower has served SGS in numerous capacities and on many of SGS's committees. Dr. Bower's participation has included work on the 2019 SGS Student Cookbook and T-Shirt Fundraiser, the SGS Student Committee, The SGS Awards Committee, and on the ongoing Research and Service Priorities initiative. Kyle has shown an incredible amount of support and enthusiasm in her service to SGS.
---
Steven Studebaker, CPA
SGS Treasurer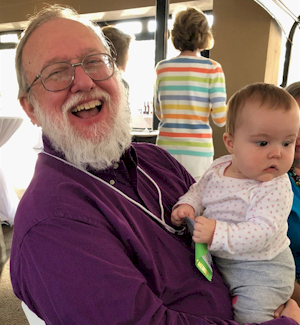 Wealthcare Associates
Steven Studebaker has been advising individuals, families, businesses,) agencies and government in decisions on how to deploy both financial and human resources for the benefit of all concerned. Steve has degrees in sociology, accounting, and an MBA from the University of Chicago, GSB. Steve has focused his practice as a CPA, PFS, CFP, CL TC on improving the quality of life for all involved, providing both public and private services including years of leadership on boards of directors.
---
Julie Robison, Ph.D.
Editor: Journal of Applied Gerontology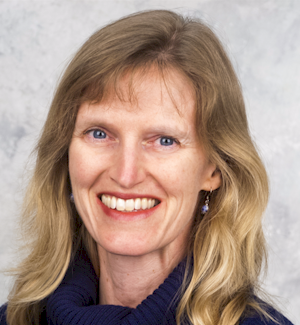 University of Connecticut
Dr. Robison completed her PhD in Human Development and Family Studies at Cornell University in 1995. She then did a post-doctoral fellowship at the Yale School of Public Health in the epidemiology of aging. She has been on the faculty of the Center on Aging at the University of Connecticut School of Medicine since 2000 and is now a full professor.
---
Position Open
SGS Student Representative
---
Position Open
SGS Student Representative Elect
---
Position Open
SGS Encore Representative to the Board
---
Ishan Canty Williams, Ph.D.
SGS Past President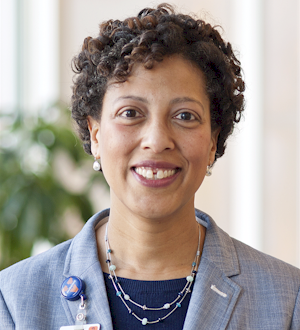 University of Virginia School of Nursing
Ishan C. Williams, PhD, FGSA is an Associate Professor at the University of Virginia (UVA), School of Nursing. She earned her Ph.D. in Human Development and Family Studies from the University of North Carolina -Greensboro. She also completed a postdoctoral fellowship in the Institute on Aging at the University of North Carolina at Chapel Hill, focused on recruitment and health care inequities among older adults and family caregivers.
---
SGS Full Leadership Listing
To view or download the full listing of current Southern Gerontological Society officers, directors, and committees, please click on the Download button. (Effective July 1, 2021)
[PDF] – Last revised June 5, 2021
---
SGS Past Presidents
View the Southern Gerontological Society past presidents page.
---
SGS Officer Application/Nomination
The SGS Officer Application/Nomination form will open soon. Please check back.
---