SGS Sponsored Publications
Gerontology and Geriatric Medicine
About GGM
Gerontology and Geriatric Medicine (GGM) is an interdisciplinary, peer-reviewed, "Gold" open access journal from SAGE and sponsored by the Southern Gerontological Society.
GGM publishes original research and review articles that span the spectrum of gerontology and geriatrics.
This journal is a member of the Committee on Publication Ethics (COPE).
SGS members who submit work that is accepted for publication in GGM will receive a significant discount off of the publication fee.
For additional information about GGM, please visit The Sage/GGM Website.
Here are some reasons to publish in GGM: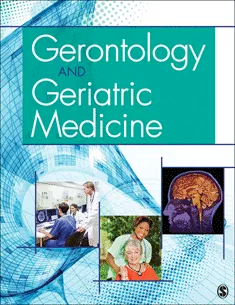 Rigorous peer review of your research.
Multidisciplinary audience.
Open Access format, driving high visibility for maximum global exposure.
Prompt online publication.
Retention of copyright under creative commons license, allowing for greater flexibility in use of research.
GGM is in the line for PubMed Central submission, so that will be a big benefit once accepted. Every paper will be searchable in PubMed.
---
Both SAGE and SGS recognize that open access journal publication questions are very common and hope to help answer those through SAGE's Frequently Asked Questions page.
We have also provided an in depth article to address any concerns regarding open access journal publishing. This document was prepared for SGS by:
Natalie Gerson
Open Access Publishing Editor
SAGE Publishing.
PDF | 797 kB
---