Hyatt Regency Greenville
Hyatt Regency
Greenville, SC
Address:
220 North Main Street
Greenville, SC, 29601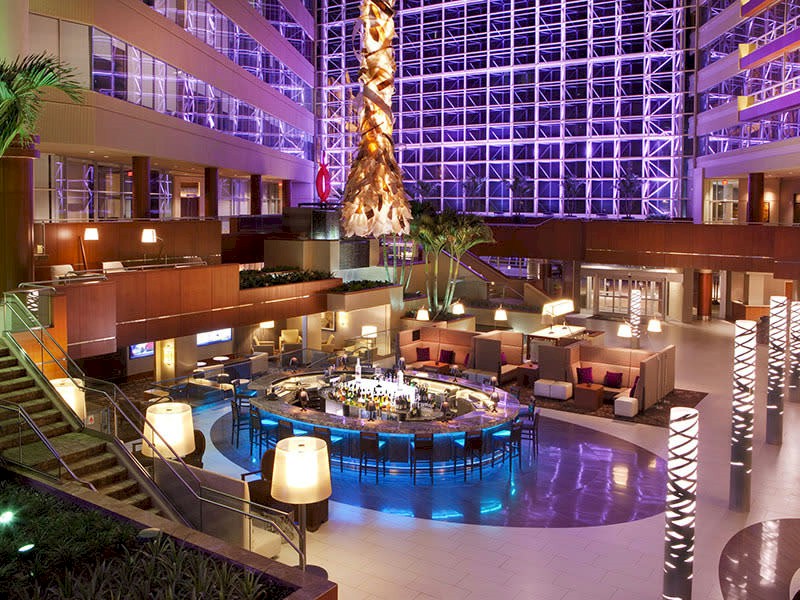 The 2024 Annual Meeting & Conference will be held at the Hyatt Regency Greenville. The Hyatt Regency Greenville offers guests the perfect balance of Southern hospitality and modern amenities. Located in the trendy downtown area of Greenville, SC, they are near the area's best dining, shopping, and entertainment. We are pleased to offer a conference room rate of $179/night for single/double occupancy and $189 for triple/quad occupancy. Limited government room rates are available for the prevailing per diem rate. All guestroom rates are subject to state and local taxes. Valet parking is available for $22 a day. City parking is available at Commons Garage adjacent to the hotel.
How To Reserve Your Room
To reserve over the phone, please call the hotel at 1-888-421-1442 and use the Group Code G-SGSM.
Group Code: G-SGSM
To book online, please visit the following link:
https://www.hilton.com/en/attend-my-event/2023sgsannualmeeting/
If you need a government rate room, please contact Amanda James at admin@southerngerontologicalsociety.org.
Book By March 11, 2024.
---
The Greenville Area
Welcome to the Greenville Everyone Is Talking About: Yeah, THAT Greenville! Greenville, South Carolina.
How did we become that Greenville, you ask? People came, enjoyed, and started to talk about us. They talked about our delicious food and drink, quaint Main Street, bustling art scene, bike-friendly attitude, girlfriend getaways and mancations, picturesque parks, fun-filled festivals, and our sweet Southern hospitality. And the more they talked, the more people wanted to come experience it all for themselves...which brings us to you. As nice as it is to hear other folks say nice things, it's you we want to impress. So come on—give us a try! You'll find your own favorite place, tastes, and ways to celebrate. Experience what turned "America's Friendliest City" into one of America's hottest destinations and one of The New York Times' "52 Places to Go in 2023".
Yeah, we're that Greenville!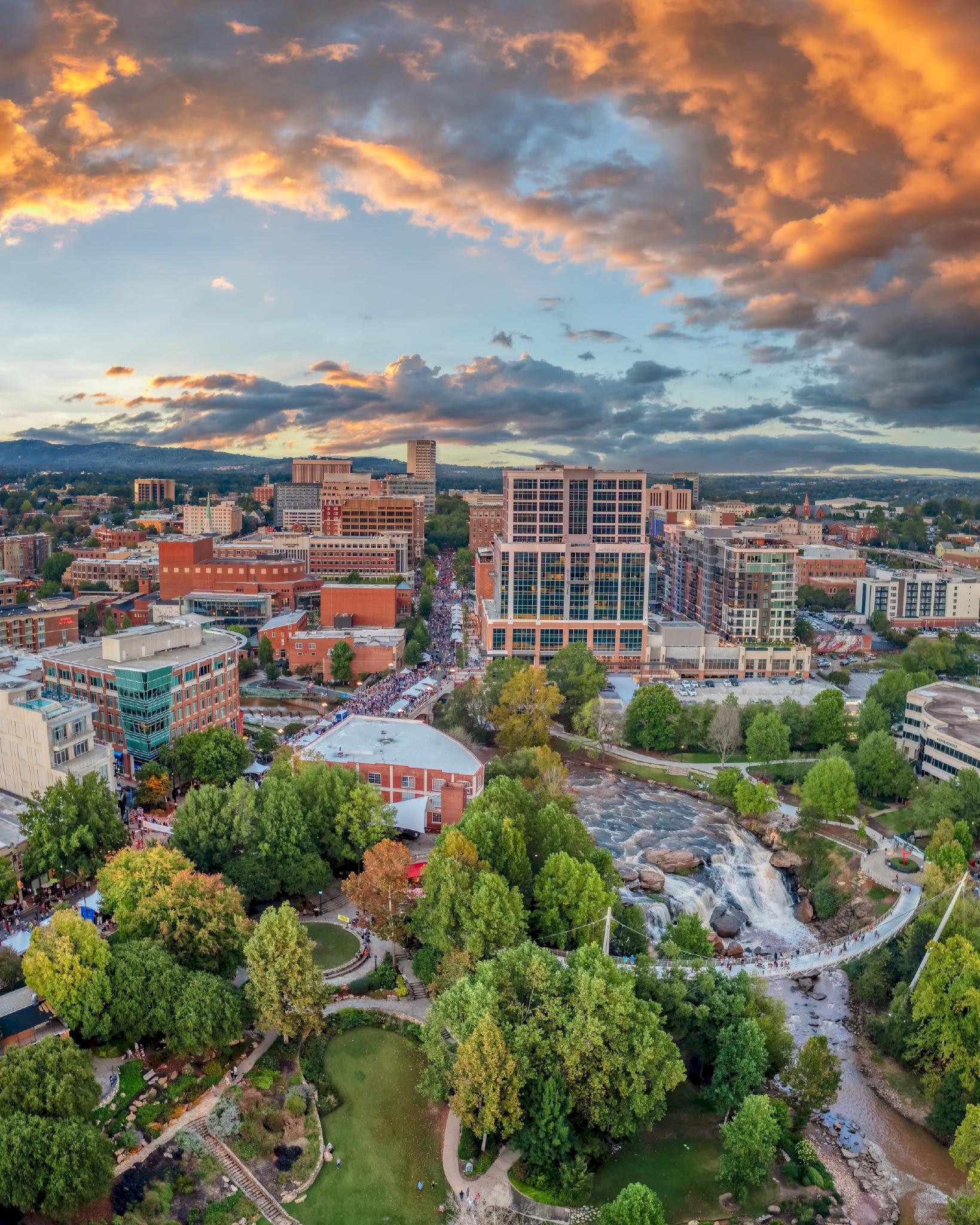 Online Resources
Travel Information
It's as easy to get around in Greenville as it is to get here in the first place. Arrive by car, plane, train, or bus, you've got a lot of options! GSP International Airport plays host to seven major carriers and waves goodbye to more than 100 non-stop departing flights each day. And if you're driving, that's easy, too. Interstates 85 and 385 run right through Greenville.
---