2022 Silent Auction
Each year, the Southern Gerontological Society (SGS) hosts a meeting to bring together both applied and academic professionals in gerontology to share their work and to help to strengthen important professional networks. This year our 43rd Annual Meeting & Conference will be held at the Sheraton Panama City Beach Golf & Spa Resort in Panama City Beach, Florida from April 5 – 9, 2022. During our annual meeting, we feature a Silent Auction for our attendees. The Silent Auction features a range of items that can be bid on throughout the conference. The proceeds from the Silent Auction are used to fund our Southern Gerontological Society Student Support and Older Adult Travel Scholarships. Because SGS is dedicated to student development and mentoring, as well as participation in our conference by older adults, these scholarships are awarded to help offset travel and registrations costs for those who wish to our annual conference.
We would like to ask you to consider donating items to SGS this year items so as to help boost participation in the auction AND to help market your own business and/or services. SGS is a 501c3, non-profit organization. If you interested in making a donation, please contact Amanda James at admin@southerngerontologicalsociety.org.
SGS would like to thank the following organizations for their donation: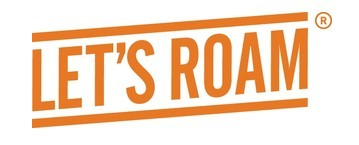 Let's Roam
Let's Roam gives you the tools to interpret your surroundings and build lasting relationships. All scavenger hunt adventures are app-led so you can wander at your own pace.
Let's Roam is the perfect any day activity for team builders, custom events, fundraisers, or groups of any size. With over 350 locations worldwide, our tour guide free scavenger hunts are the best way to have fun and explore any city.
---

Adventures From Scratch
Adventures from Scratch includes 55+ scratch-off adventures, on-the-go challenges, in-home discoveries, tear-out surprises and so much more. For families and couples.
---

Alcatraz East Crime Museum
Pigeon Forge, TN
Explore American History from a different perspective. Five unique galleries burrow deep into the studies of criminal intent, criminal profiles, the penal system, victims, crime prevention, forensic science, law enforcement and the Judiciary Branch of government.
---