Research Posting
Submitted By: Miami University, Scripps Gerontology Center
Approval Date: March 25, 2020
Title: Building Evidence for the Our Family, Our Way Communication and Care Coordination Process for Caregiving Families
Scripps Gerontology Center at Miami University is looking for caregiving families across the U.S. to help test an online communication and care coordination resource designed to help families talk and make decisions about caregiving.
To be eligible to participate in the study, families must meet the following criteria:
One family member (age 60+) needs help with daily living tasks
The family member who needs help does not have a diagnosis of dementia and does not live in a nursing home
A minimum of 3 family members (age 18+) are willing to participate in the study (including the family member who needs help)
Participating family members may live at a distance from the person who needs help.
Participating families will be provided with resources to help hold a family meeting - either in person or remotely. At the beginning of the project and six months later, each family member will complete an online survey. Some families will also be asked to participate in a telephone interview. Participation in this study can be done completely online.
Qualifying families will receive $50.00 per participating family member.
For more information or to participate in the study contact Abby Helsinger by email or call 513-529-3880.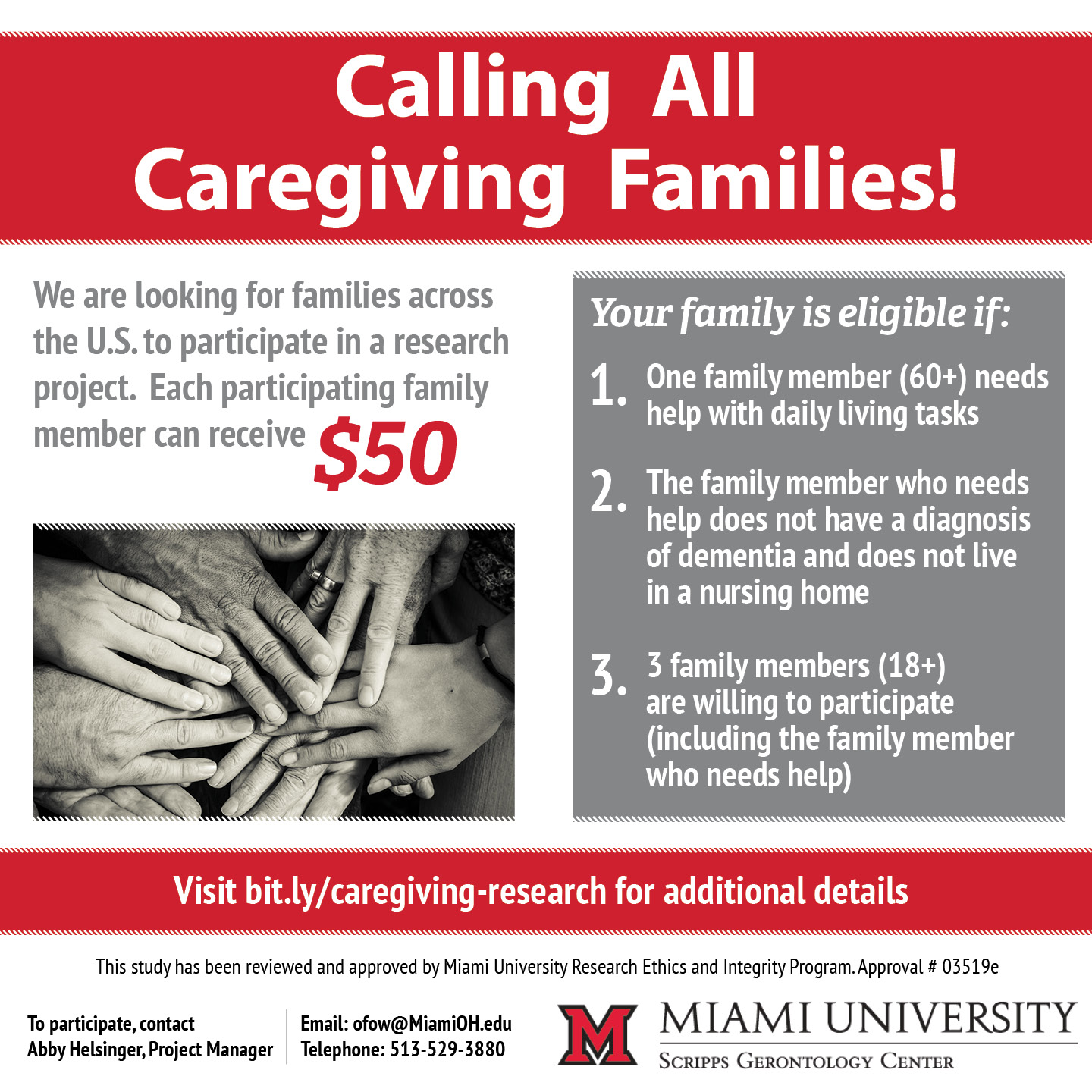 ---
Level 1 Exemption Certificate
---