SGS Webinars
All of our Webinar Wednesdays are:
Free for SGS Members
$10.00 for Non-Members
$5.00 for CEU's - When Available
Everyone must register for each webinar in order to attend.
SGS Members: Upon receiving your registration, we will verify your membership status and then email a link to access the webinar.
Non-Members: Upon receiving your registration and check, we will email a link to access the webinar.
SGS Organizational Members: You will be granted access for anyone within your organization who wishes to attend the webinars.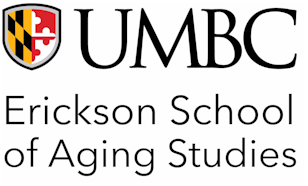 We thank our virtual events sponsors UMBC Erickson's School of Aging Studies and Georgia State University, Gerontology Institute for supporting the Webinar Wednesday Series.
SGS is currently working with NASW-VA to attain social work continuing education accreditation for select webinars to be held in July 2020.
---
Purchase Webinar Wednesday Videos
Webinar Wednesday videos are free to SGS Members and can be accessed upon log in to your account. Non-Members may purchase past Webinar Wednesday recordings by clicking or tapping on the button below. It will allow you to view or download the approximately one hour videos upon purchase.
Price: $10.00 ea.
---
January 21, 2021 | 12:00 Noon - 1:00 PM
Young Onset Dementia
You Don't Know What You Don't Know
Young Onset Dementia Has Different Needs - Come Learn About The Differences
Presenters: Pamela Corsentino, Kim McRae and Sharon Hall
Free for SGS & GGS Members
$10.00 fee for Non-Members
Registration is Required
---