2020 SGS Conference
The 2020 Southern Gerontological Society Conference & Annual Meeting was cancelled due to the COVID-19 Pandemic.
Theme: Aging Better Together: Building an Inclusive Aging Community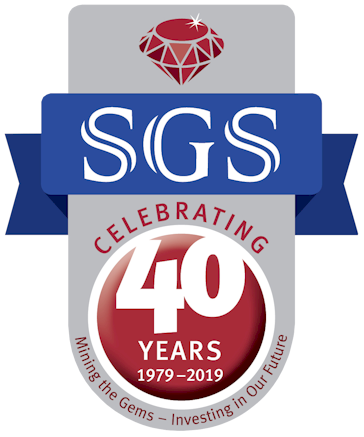 ---
2020 Sponsors
---
Double Platinum Sponsor
UMBC Erickson School of Aging Studies
---
Gold Sponsor
UVA - School of Nursing
---
Silver Sponsor & Living With Dementia Supporter
Riverside Center for Excellence in Aging and Lifelong Health
---
Silver Virtual Sponsor
Georgia State University - Gerentology Institute
---
Bronze Sponsors
Western Carolina University
National Association for Professional Gerontologists
Virginia Tech Center for Gerontology
---
2020 Award Recipients
Gordon Streib Distinguished Academic Gerontologist Award
Ishan Williams & Stephen Marson
The Gordon F. Streib Distinguished Academic Gerontologist Award is named after a true pioneer of social gerontology who, over a six decade career in sociology and gerontology at Cornell University and the University of Florida, has made major and lasting contributions to both fields. In public recognition of his achievements, at the 2004 SGS Annual Meeting, Dr. Streib was presented with a special Board proclamation designating him a Distinguished Charter Member and the person for whom the Gordon F. Streib Distinguished Academic Gerontologist Award is named.
This award is given to SGS members in the academic milieu who have shown excellence in leadership within and contribution to professional organizations and organizations which serve older people, a strong record of scholarly publications, and significant teaching influence with students and/or training of service providers or educators.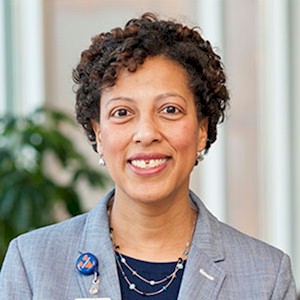 Ishan Williams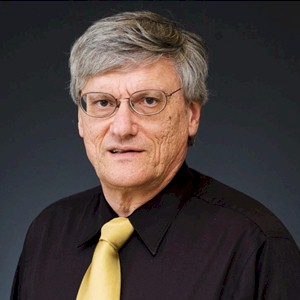 Stephen Marson
---
Applied Gerontologist Award
Kim McRae Culture Change Network
This award is given to SGS members in the fields of applied gerontology in the South. Award winners have a sustained record of leadership in the field of aging, are recognized in their fields, and generally, have positively impacted the quality of life of older persons through developing innovative programs such as applications of findings/approaches to research, education, management or services delivery (with emphasis on application).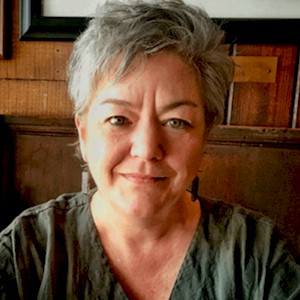 Kim McRae
---
Rhoda Jennings Distinguished Older Advocate Award
Helen Mack
The Rhoda L. Jennings Older Advocate Award is presented to an individual who is 65 years of age or older who has demonstrated effective advocacy and leadership among older adults in the Southern region.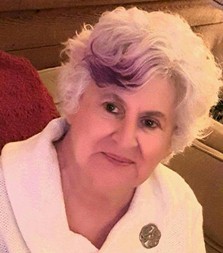 Helen Mack
---
Media Award
Culture Change Network
SGS offers the Media Award to recognize an outstanding media contribution to further understanding of aging in the region and to the mission of SGS. Media of all kinds are considered for this award. Think of the importance of the Media Award...how did you get the information about this conference? Somehow, media was involved through a newsletter, website, Facebook Post, or flyer. Information is all around us. Shifting through to the good information, the award winning information, is what this award is all about.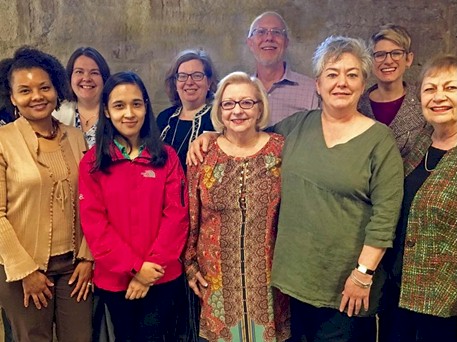 Culture Change Network
---
Best Practices Award
Riverside Health System
Newport News, VA
Clinical Pharmacy Services Team
"Medication Review Program"
The Best Practices Award is given to recognize organizations or individuals who have demonstrated evidence of significant contribution to the field of aging and the development of gerontology in the Southern United States.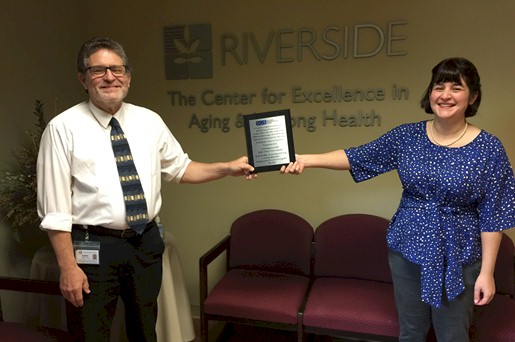 Barry Rumble, BS, RPh, Manager & Jennifer Purdy, PharmD, BCGP, BCACP
---
SGS Older Adult Travel Scholarship
This award was established in 2019 to recognize SGS members who have retired, yet desire to remain engaged with SGS and attend the annual conference. To qualify for the recognition, the applicant must be a current SGS member, in the "Encore" membership category and have maintained at least five (5) years of SGS membership.
2020 Awardee:
Mary Anne Adams, MSW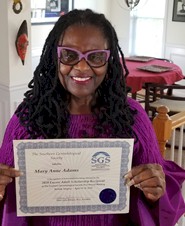 Mary Anne Adams
---
SGS Student Scholarship Awards
The Southern Gerontological Society Student Support Scholarship Award was established in 2014 to support student members of SGS who have been accepted to present at the SGS annual meeting.
Two students were granted scholarships to help to defray travel costs associated with attending and presenting at the Annual Meeting.
Carlyn Vogel - Jana Sherril
Adeleye Adaralegbe - Nicholas Resciniti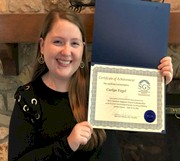 Carlyn Vogel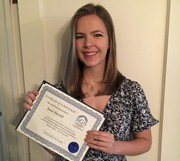 Jana Sherril
---
Student Paper Award
Ngozi Chima
The student paper award is awarded to an SGS student member who is the lead author of apaper which was submitted in advance of the conference to be reviewed by the awardscommittee. The research ideas must be substantially those of the student with an emphasisin gerontology. The student's faculty advisor must write a letter of support. This year there were three papers that rose to the top. As each paper had its merit, it was very difficult process for the reviewers to select a winner.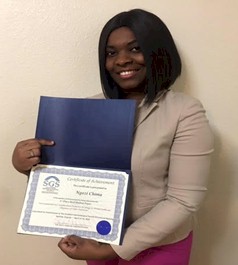 Ngozi Chima
---
SGS Marshall Fellows Inductees
Designation by the Southern Gerontological Society as a Victor W. Marshall Fellow in Applied Gerontology is an acknowledgement of outstanding and continuing achievement that bridges the domains of original and applied research, service to government, practice with older adults, gerontology education and advocacy within gerontology.
This designation, equivalent to the attainment of Fellow status in many prestigious societies and organizations, is named in honor of Victor W. Marshall who has made significant and long-lasting contributions to SGS and gerontology through original independent scholarship, working with diverse collaborative teams, support to veterans, nurturing of advocacy and public service to older adults, and mentorship of applied gerontologists from diverse disciplinary and practice backgrounds.
2020 Inductees:
Adrienne Cohen, PhD
Associate Professor, Dept of Sociology and Anthropology, Georgia Southern University
Ethlyn Gibson, DNP, MSN, RN-BC
Associate Professor & Director, Gerontology Center for Excellence, Hampton University
Christine Jensen, Ph.D.
Director, Health Services Research Riverside Center for Excellence in Aging and Lifelong Health, Williamsburg, VA
Christopher Kelly, Ph.D.
Associate Professor, Department of Gerontology, University of Nebraska at Omaha
Candace Kemp, Ph.D.
Professor, Gerontology Institute, Georgia State University
Bert Waters, Ph.D.
Associate Director, Virginia Center on Aging
Virginia Commonwealth University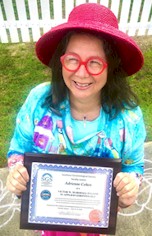 Adrienne Cohen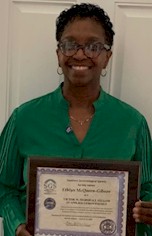 Ethlyn Gibson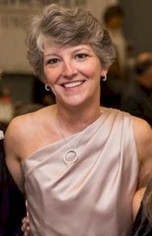 Christine Jensen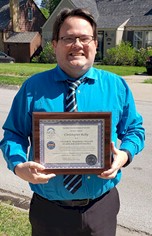 Christopher Kelly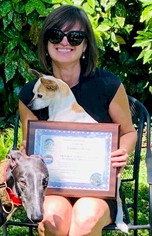 Candace Kemp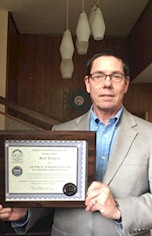 Bert Waters
---
GRITS Hall of Fame
The award seeks to maintain and stimulate interest in the history of SGS, and perpetuate the legacy of past and present members, including recognition of their achievements in the field of gerontology, their contributions to enhancing the lives of elders in the SGS region, and their service as role models for future generations interested in the advancement of knowledge and practice in the field of aging.
2020 Inductees:
Jodi Teitelman, Ph.D.
Malcolm Cutchin, Ph.D.
Carter Osterbind, Ph.D.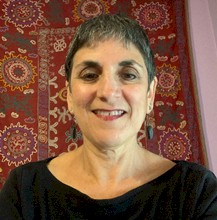 Jodi Teitelman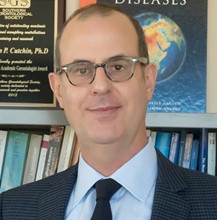 Malcolm Cutchin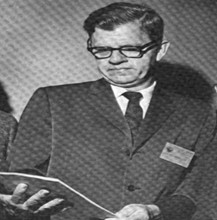 Carter Osterbind
---