Dr. Victor W. Marshall
GRITS Hall of Fame Member
2015 Inductee
Dr. Victor Marshall's education and career reflects his important contributions to Canada and the United States. He received his B.A. from the University of Calgary and his Ph.D. in sociology from Princeton University. He began his academic career at McMaster University in the Department of Sociology. As an associate professor, he made a disciplinary jump to join the now Dalla Lana School of Public Health at the University of Toronto. There he directed the Institute for Human Development, Life Course and Aging and Canadian Aging Research Network (CARNET). In 1999 he moved to North Carolina to direct the University of North Carolina Institute on Aging. He had dual appointments as full professor in Sociology and adjunct professor at UNC Gillings School of public health. As Director of the UNC Institute on Aging for more than 10 years he oversaw the very successful NC Conference on Aging during his tenure there.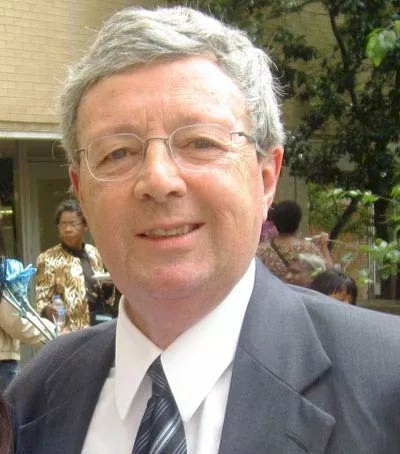 His research has focused on structural changes in the nature of work and their consequences for workers over the life course; work and retirement of Canadian Forces veterans; international comparisons of workforce aging in the Information Technology sector, and the global impact of workforce aging on a variety of social and health outcomes. He has an extensive publication record in areas of social theory particularly focused in studies of aging and the life course. He has held a number of executive positions in the field of aging, including Vice-President of the Canadian Association on Gerontology, Executive Committee of the International Association on Gerontology, leadership positions with the Gerontological Society of America and service to American Sociological Association. He was editor of the Canadian Journal on Aging and served on numerous editorial boards including Social Forces, Journal of Gerontology, Social Sciences and Journal of Aging and Health. He chaired the Gerontological Advisory Council for Veterans Affairs Canada for 13 years and continues in an advisory capacity. He also served on the International Advisory Committee of the LIVES project on Vulnerability and the Life Course, at the University of Lausanne, Switzerland. He has received numerous awards, Canadian and American for his contributions to gerontology.
He has been a significant contributor to the Southern Gerontological Society (SGS) in leadership positions - board member, chair of nominations, and program chair. He has served as long-time chair of its publications committee.
Dr. Marshall is being recognized for his many contributions: 1) to the field of aging and society; 2) his dedication to the development of future gerontologists through nurturing students and young scholars; and 3) continued commitment and past service to the Southern Gerontological Society (SGS) having served in various committee and leadership positions. SGS has been very fortunate to be a recipient of his many talents.
---