Dr. Frank Whittington
GRITS Hall of Fame Member
2015 Inductee
Dr. Frank Whittington is Professor of Gerontology and Senior Associate Dean for Academic Affairs in the College of Health & Human Services at George Mason University in Fairfax, Virginia. Prior to his move to Virginia, he was on the faculty at Georgia State University for 35 years, where he was instrumental in developing the gerontology program and served as Director of the Gerontology Institute from 1995 to 1995.
A native of Mississippi, he received his B.A. in English from Mississippi State University and M.A. and Ph.D. in Sociology from Duke University.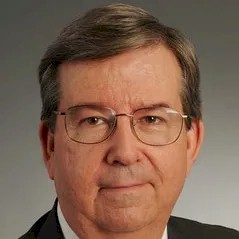 His research interests focus on the social dimensions of health and health care of older persons, especially African Americans. The focus of his research is to understand how the kind and quality of long-term care older people receive affects their overall social and physical functioning and quality of life. His studies have included prescription drug use and misuse by older people, the use of physical and chemical restraints in nursing homes, and the experience of poor African American elders as recipients of long-term home care services. Most of his recent work has been focused on global aging and the development of gerontology as a global science and area of practice.
His publications include 11 books and over 65 articles and chapters on health behavior, long-term care, and global aging. In 2005 he co-authored Communities of Care: Assisted Living for African America. In 2009 he co-edited a volume with Erdman Palmore of Duke University and Suzanne Kunkel of Miami University, entitled the International Handbook on Aging. This handbook includes chapters about aging research, education, and policy in 47 countries around the world. Recently he co-edited with Suzanne Kunkel a special issue of Generations on global aging, and co-authored a textbook with Suzanne Kunkel and Scott Brown entitled Global Aging: Comparative Perspectives on Aging and the Life Course. He has served as an associate editor of numerous journals including Contemporary Gerontology and the Journal of Applied Gerontology. He recently completed a 7-year term as Book Review Editor of The Gerontologist and serves on its editorial board. He is active with the Association for Gerontology in Higher Education which in 2010 presented him with the Clark Tibbitts Award for outstanding contributions to academic gerontology.
Southern Gerontological Society (SGS) has been fortunate to be the recipient of his many talents: committee chair, board member, and president. He is being recognized for his service to SGS and his dedicated commitment to the field of gerontology through research, teaching, and mentoring young scholars in this evolving field. He is married to the former Joy Lobenstine, who also served on the Board of SGS for several years and often assists at the annual program meeting by managing the silent auction and serving as a "SGS ambassador" greeting presenters, students, and guests making SGS a continuing success.
---