Dr. Dana Bradley
GRITS Hall of Fame Member
2017 Inductee
Dr. Dana Burr Bradley serves as the Director of the Center for Gerontology at Western Kentucky University (WKU), and an inaugural member of the Global Aging Research Network (GARN).
She is recognized as the Cliff Todd Distinguished Professor of Gerontology at WKU. Dr. Bradley currently spearheads the WKU AGING and the City of Bowling Green on its work on Age Friendly Cities.
Among colleagues, students, and in professional collaborations, Dr. Bradley is widely known for her academic contributions (a Gordon Streib Academic Gerontologist awardee) particularly in the area of educational gerontology and policy studies. Dr. Bradley's research expertise has supported several state policy projects that have sought to enhance the opportunities and services for aging Kentuckians and their families.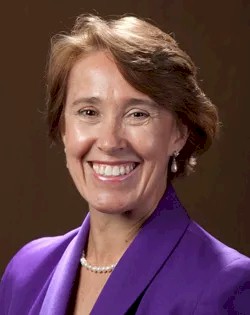 Over the years she has led active roles of chairing and/or serving on at least 36 dissertations, thesis, and special projects. She has taught over 36 courses meeting the evolving aging needs and academic curriculum requirements for various students. Many faculty, undergraduates and graduates have attested to her positive mentorship and continual pursuit of fostering ongoing professional development as a trusted counselor.
Furthermore, Dr. Bradley has evidenced administrative and visionary leadership for SGS as both president 2010-2011 and since then in site-selection. Additionally, she has held prominent committee and administrative roles in key gerontological associations including AGHE, AARP, and GSA.
---