Dr. Constance L. Coogle
GRITS Hall of Fame Member
2013 Inductee
Dr. Constance L. Coogle is native of Virginia. She received her undergraduate psychology degree from Virginia Commonwealth University (VCU), the Master of Science from Rensselaer Polytechnic Institute, and returned to VCU for her Doctorate in Psychology. She is the Associate Director for Research at the Virginia Center on Aging, administering the Alzheimer's and Related Research Award Fund for the Commonwealth of Virginia and serving as Director of Evaluation in the Virginia Geriatric Education Center.
She has a joint appointment as an Associate Professor of Gerontology, with appointment in the Department of Psychology at Virginia Commonwealth University. Dr. Coogle currently serves on the editorial board for The Journal of Applied Gerontology and co-edits the Southern Gerontologist newsletter.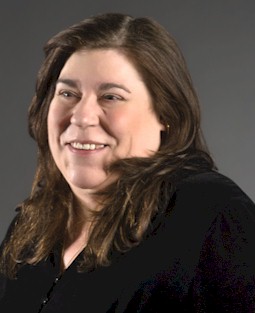 She is a Fellow in the Gerontological Society of America and serves on the editorial board for The Gerontologist. She has served on various Committees for the Association for Gerontology in Higher Education, and has an extensive history of service on the editorial board for the journal, Gerontology and Geriatrics Education. She is a prolific author, lecturer, workshop organizer, web seminar presenter, and trainer with extensive grant funded experiences as writer, evaluator director, co-investigator and principal investigator. Her research interests include a focus on geriatric substance abuse and gambling, medication misuse, the direct care workforce crisis and Alzheimer's family caregiving, especially in rural and African American communities.
Dr. Coogle has been an active member of the Southern Gerontological Society (SGS) for over twenty years. She has served on various committees and in leadership positions within the organization. These include membership recruitment, nomination, chair of special interest groups, finance, annual program chair, co-editor of the Southern Gerontologist newsletter, and board of directors member. In 2006-2007 she served as SGS President. She was recognized as a 2013 GRITS honoree for her leadership and commitment to SGS, its members, and her contributions to field of gerontology through research, administration and service to the practice community.
---