Dr. Barbara Pittard Payne Stancil
GRITS Hall of Fame Member
2012 Inductee
Barbara took a leading role in developing and establishing the Southern Gerontological Society (SGS). She is remembered for hosting meetings, hammering out the society's charter and bylaws and serving as president for the first two years. Dr. Charles "Chuck" Longinio in the 2002 SGS newsletter noted that if the SGS has a "founding mother," it was Barbara.
In a 1982 article published in the Journal of Applied Gerontology, she reviewed the events and developments which lead to organizing and establishing the Southern Gerontological Society.
She completed her undergraduate studies at Oglethorpe University and received her master's and doctorate of philosophy degrees from Emory University. Dr. Stancil was director emeritus of the Gerontology Center at Georgia State University where she founded the center and taught for 40 years.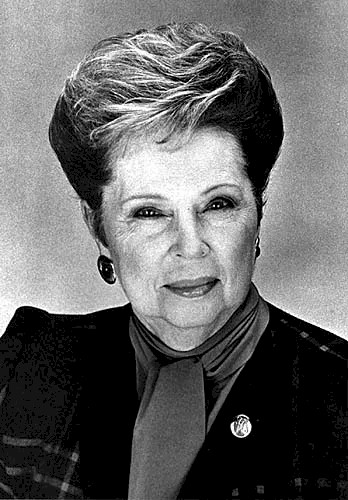 The Barbara Pittard Payne Lectureship in Gerontology was established to honor her work as the founder and director of the Gerontology Institute. Inaugurated in 1993, the lectureship each year brings to the Georgia State University campus a distinguished individual from the field of gerontology.
She was appointed by several governors to be on the Georgia Council on Aging where she served as chairperson. She was a strong advocate for the elderly in Georgia and nationwide. She was a past president of the Association for Gerontology in Higher Education and was also a noted author, lecturer, and speaker at state, regional and national conferences.
Dr. Stancil was one of the founders of Wesley Woods Incorporated and served on the board from 1979 to 1982 and as emeritus board member from 1982 to 1988.
Her husband Frank E. Stancil died six months after her in 2001. She is survived by her two children Reverend Betsy Pittard Styles of Atlanta and Mr. M. Tarlton Pittard of Madison, GA. She had five grandchildren and five great-grand children.
---