SGS Dementia Care Seminar
Virtual Alzheimer's Disease and Dementia Care Seminar
October 20, 2022
8:15 am - 5:00 pm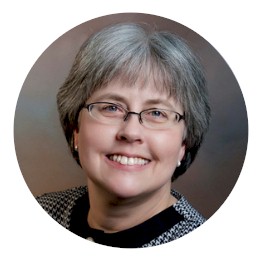 Instructor: Denise Scruggs, University of Lynchburg- Beard Center on Aging
Denise Scruggs, CDP, CADDCT, ADC, Director, Beard Center on Aging is a certified dementia practitioner and a Certified Alzheimer's Disease and Dementia Care Seminar trainer. She has been a dementia educator and consultant for over 14 years. She has over 24 years of dementia care experience in activities and management in LTC, assisted living, adult day care, memory care and community settings. Denise developed the Montessori Certification curriculum for the International Council of Certified Dementia Practitioners.
This interactive virtual seminar provides an overview of dementia and encourages participants to view individuals living with dementia as unique persons rather than a diagnosis. It offers non-pharmacological strategies for successfully addressing dementia behaviors such as hoarding, repetitive behaviors, paranoia and hallucinations, sundowning, aggression, and wandering. In addition, it covers effective communication techniques, sex and intimacy, activities, caregiver stress, staff and family relationships, end-of-life issues, pain management, depression, personal care, and more.
This class meets one of the requirements for becoming a Certified Dementia Practitioner through the National Council of Certified Dementia Practitioners. To learn more about certification and your eligibility, go to www.nccdp.org.
Registration Fees
SGS Members: $75.00
Non-Members: $100.00
This class is valued at $195.00.
---