Happy Health Literacy Awareness Month!
Tuesday, October 24, 2023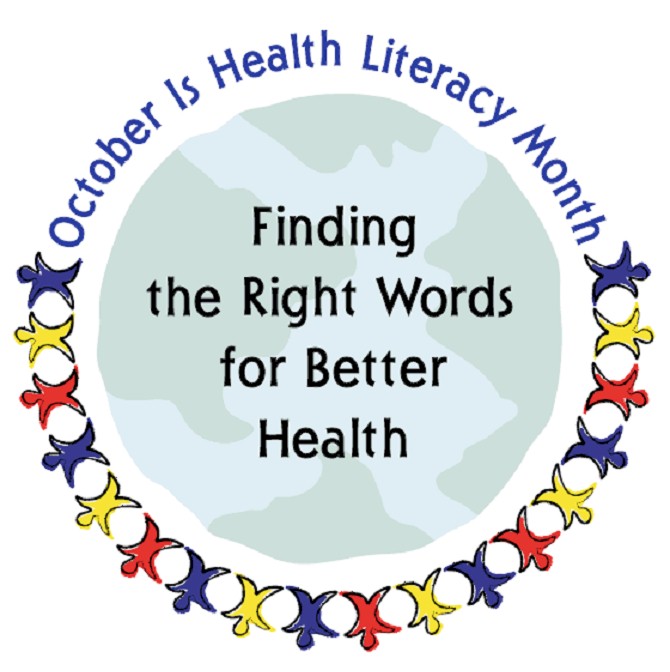 What Is Health Literacy?
The characteristics and social resources needed for individuals to make decisions about healthcare.
Our health literacy capacity can be thought of as a "constellation of skills" that are needed to effectively function in the healthcare setting and act on healthcare information.
How Did Health Literacy Awareness Month Begin?
Occupational therapist Helen Osborne, proposed Health Literacy Month in 1999, to raise awareness about health literacy and clear communications among clinics and healthcare systems, insurance providers, literacy programs, libraries, and social service agencies, industry, government agencies, and others.
Helen spoke live at the 2023 US Health Literacy Policy and Press Event on October 2, 2023. Here's what she touched on:
Health information is miscommunicated all the time, why October?
Well, October has better weather and fewer religious holiday and events. Additionally, October brings awareness for many health outcomes and health-related topics, including breast cancer, HIV/AIDs Awareness, National Medical Librarians and National Mental Health Awareness week. Lastly, October is soon before elections, so she figured this awareness would serve well for politicians to clearly communicate to their constituents and understand the dire need to address health literacy in the US.
Who is this month for?
Originally it was geared toward healthcare professionals, then it was envisioned to include policy makers, community leaders and the general public. Health literacy knows no geographical grounds and is now celebrated worldwide!
What exactly happens during the month?
Advocates and organizations work together to recognize the importance of making health information easy to understand and the healthcare system easier to navigate through trainings, workshops, and other events. There is no right or wrong way to celebrate health literacy awareness month! Check out the Institute for Healthcare Advancement's (IHA) website for upcoming virtual events taking place: https://healthliteracymonth.org/hlm/hlm-home.
A Call to Action
Health literacy is now a central focus of Healthy People 2030. One of the initiative's overarching goals demonstrates this focus: "Eliminate health disparities, achieve health equity, and attain health literacy to improve the health and well-being of all."
Visit: https://health.gov/healthypeople/priority-areas/health-literacy-healthy-people-2030
---