Is Cancer the new "aging sickness" among Older adults?
Wednesday, January 18, 2023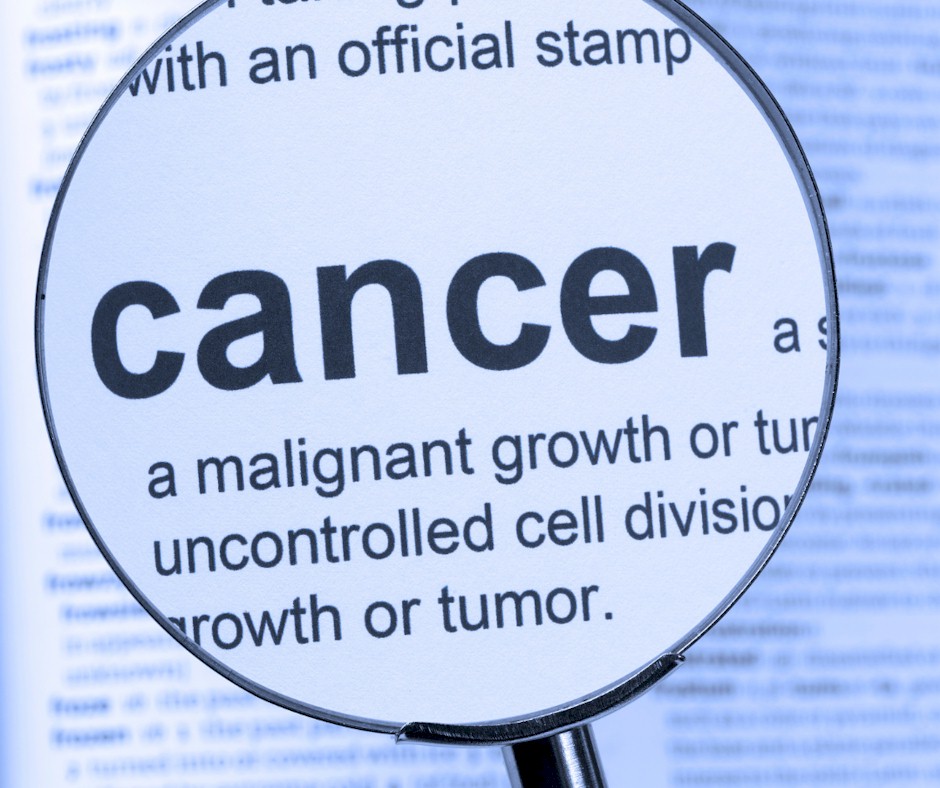 Background & Experiences
For some weeks now, all I see when I scroll through my social media accounts are "what are cancer symptoms", "how do you know you have cancer?", "10 symptoms of cancer to look out for", several cancer videos, etc. I have also had a friend raise money to help two of his friends to undergo mastectomy and chemotherapy. This has kept me thinking about my own experiences about cancer - in any form – breast cancer, lung cancer, cervical cancer, and other forms of cancer. I keep asking myself, Is cancer the new "aging sickness" among older people? Is cancer the final "sickness" before "almighty death" shows up? I know lifestyle changes can contribute to cancer but to what extent can genes predict cancer chances among people? I hope this short paper will begin to trigger such conversations and what the best practices are towards ensuring a healthy aging among older adults.
Until 2019, I had little knowledge about cancer, its symptoms, and treatment options. Extant dataset has recorded several thousands of women who are diagnosed with breast cancer and several other men with prostate cancer. Whichever form, it is sweeping out the human resources of a community or country. We are losing out dear ones to cancer and it seems to be becoming a normal thing. As I write this piece, I have lost about four relatives to cancer. I watched some of them go through the rough cancer experiences and their end-of-life journey. It is horror, painful, exhausting, and devastating. All these relatives were within the age range of 50 – 70 years. Sometimes, I ask myself, do I have to go through all these negative experiences when I get old? These experiences inspired me to write a paper on "Religion and Quality of Life (QoL) among African American Breast Cancer Survivors" which I have presented at some conferences including the maiden Graduate research conference organized by Georgia State University. The paper seeks to find out if religion plays any role in the diagnosis, treatment, and management of cancer among breast cancer survivors since all my relatives were highly religious and found some solace in what they believed in. They had strong convictions that their "God" will heal them and one day, become cancer free.
Cancer Impact
Cancer affects both high- and low-income economies with women recording more numbers as compared to men. Due to technology, as twice as many people will become long-term cancer survivors. However, these numbers are still lagging with little to no hope of increase. Breast cancer continues to compete with lung and prostate cancer on the cancer chats. Those who can survive face public ridicule to the extent that some are branded "men". There are several disparities accounting for the continuous increase in breast cancer diagnosis and treatment (late diagnosis, lack of quality healthcare, and socioeconomic strains). Despite the toll (finances, time, broken relationships) it has on families, cancer poses several negative impacts on those who are diagnosed. The frail bodies, slow metabolism, and inability to perform Activities of Daily Living (ADLs) and Instrumental Activities of Daily Living (IADLs) reduces overall growth. It possess mental health challenges and leads to decreased quality of life among older adults.
The Role of Gerontology Researchers, Advocates and Practitioners
Gerontology researchers, advocates and practitioners all have key roles to play in fighting this course. Honestly, I do not know what the key roles are, but I will try and outline what I think can help. Each paragraph will try to speak to each of these stakeholders.
I always say that researchers are the movers and shakers of the world. They spend countless hours trying to understand a phenomenon all in the name of making life better for everyone. I think it's about time gerontology researchers begun strong collaborations with Oncologists and other research-based organizations like the Patient-Centered Outcomes Research Institute on how to detect cancer cells among individuals, families, and communities. This research collaboration can also trace cancer trajectories and the likelihood of being diagnosed with cancer in later life. Again, what factors account for people being diagnosed with cancer in later life and what the implications are on the health and wellbeing of older adults. Maybe we should start training "gero-oncologists" whose main research will focus on cancer trajectories from childhood into later life. This will bridge the knowledge gap and give a sense of assurance and information to advocates to "preach" to all and sundry.
Advocates are experts in information dissemination and causing change: individual, structural in their communities and society. They also design real-time interventions to help promote the health and wellbeing of people with all forms of need. There are several advocacy groups ranging from individual based to national-oriented groups that seeks the welfare of older adults and how to improve their quality of life. Advocates should use this platform to start massive public education on all forms of cancer, its impact on an individual, their immediate surroundings, and the country in general. There can be inter-group collaborations like the Southern Gerontological Society collaborating with other advocacy groups like the National Cancer Institute's Advocates in Research Working Group on how to promote early detection of cancer and reporting outcomes in newsletters or during conferences. Individual advocates like me can use our social media platforms to educate people about cancer and where to seek help.
Oncologists and healthcare professionals who diagnose, treat, and manage those with cancer should add cancer education to their consultation schedule. Whether those patients are diagnosed or not. These healthcare practitioners should extend the education to the caregivers of people diagnosed with cancer and encourage them to get screened. During annual conferences, oncologists should educate other health practitioners about cancer, its prevalence and how they can encourage their patients to get tested. Social agencies in charge of older adults and aging should make a conscious effort to hire a Gero-oncologist or an oncologist who will educate older people on cancer.
The Centers for Medicare and Medicaid (CMS) should begin to incorporate the costs of early detection and management of cancer in annual budgets. A healthy people is a healthy nation. It is imperative that state officials pay close attention to this phenomenon and provide resources towards it. CMS can partner with the Center for Disease Control (CDC) on cost-sharing and collaborative activities targeted at reducing cancer among aging and older adults. It will be a fight in futility if we wait for cancer to elope us just as we did to Alzheimer's and other related Dementias.
During the Southern Gerontological Conference in Norfolk Virginia, I am looking forward to some of the studies conducted on breast cancer and other related cancers and what the recommendations are. I am much interested in early detection from birth and the chances that an individual will be diagnosed with cancer in later life.
I think I have said quiet a lot of things. The time for ACTION is now! It might be catastrophic should cancer be declared as an endemic or a pandemic. It will sweep out more people than COVID-19. This will only retrogress development and cause more hardship to individuals, families, and communities.
As I write and submit this piece, someone has been diagnosed with cancer, just when they did not expect, and life has taken a different turn for them. Let's all RISE and fight CANCER together. Let's encourage FAITH over FEAR.
---